Leading New Zealand web design company
AMG DESIGN recognised leading New Zealand web design company

Clutch Awards, 9 February 2022.
With millions of websites out there, creating a unique and distinctive site grows harder each day. Thankfully, there are companies like AMG DESIGN that can assist you in designing your dream website. They are a full-service custom web design company based in Auckland NZ and London UK servicing clients in NZ, Australia, UK, and Italy. They offer all types of design services, but specialize in creating custom website design.
As a matter of fact, their commitment to creating some of the best-looking sites in the market has managed to land them a spot on this year's Clutch list of top companies in New Zealand. AMG DESIGN were featured as a leading web design company locally and are very excited to share this amazing milestone with you.
Clutch top web designers award 2022
Clutch, in case you didn't know, is an established platform in the heart of Washington, DC, committed to helping small, mid-market, and enterprise businesses identify and connect with the service providers they need to achieve their goals.
Named one of the best web design companies
"Our team is truly honored and privileged to be named as one of the best companies on Clutch's platform. This is an incredible milestone for our company and we are very happy that we get to share this amazing moment with you, our clients. We would like to thank everyone at Clutch who worked to make this award possible.
We would also like to take this opportunity to give our clients a shoutout. Thank you for supporting us and believing in our team's ability to create amazing solutions and creative designs. Our team can't wait to make more amazing projects with all of you." - Penelope Dower Hunt, director, AMG DESIGN.
Named one of the top global B2B companies in 2021
Interested in working with us?
As a full-service web design company, our commitment is to ensure your ongoing success and return on investment. Although we specialise in custom web design, as our name suggests, we are designers as well as web developers. Our services include: custom web design, branding, logos, graphic design and printing, unique in-house photography, SEO for top ranking, digital marketing, web hosting and content management. Interested in working with us? Reach Out today!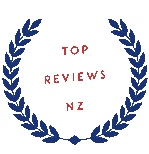 for a top web design company