Dargaville High School - education website design.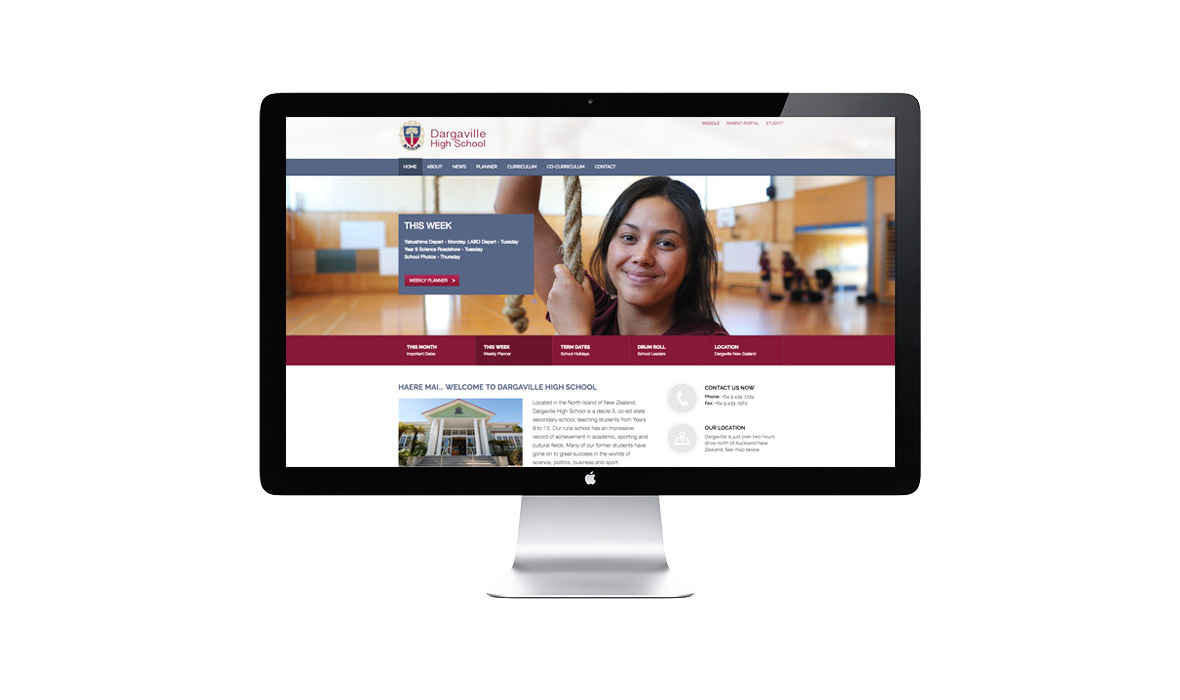 " Hi Pen, The school options books are great! Many thanks.

"
- Angela Troath, DP, Dargaville High School - 2007-2023

We enjoy a great relationship with Dargaville High School who have been with AMG since 2007. We re-designed their website in 2014 with a mobile-friendly website design and are responsible for all their photography, graphic design, brochures, school subject option books, school prospectus, print management and web content management.




AMG also provides daily website updates as part of a monthly web content management and website hosting package. We also simplified their logo design for web and print media.

The Dargaville school website uses call-to-action buttons and large image banners on all pages. The 'sticky' interactive drop-down menu makes navigating this large website a breeze. The website contains contact and application forms as well as a newsletter subscription form.

AMG set-up Facebook and Google+ business pages in 2014 with great results. Their social media pages now have thousands of likes and comments with regular posts and feedback. Google Analytics is used to keep track of all their online web traffic.
In March 2023 we created a new simplified homepage with a modern website design. The inner pages were kept as is.